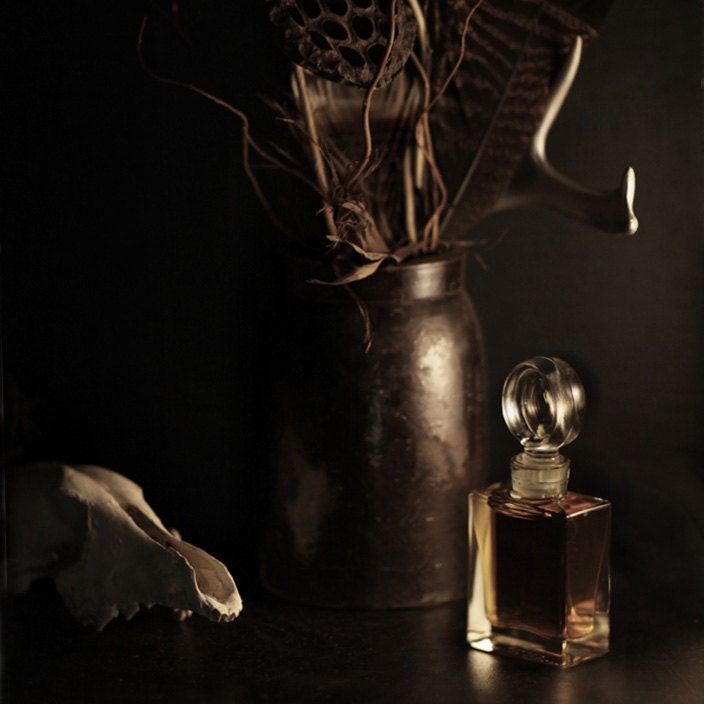 Roxana Illuminated Perfume introduces a curious collection of natural perfume narratives beginning with Figure 1: Noir, a fragrance tailored for those with a passion for patchouli. From her tool box of cross fertilized artistic disciplines, Roxana illuminates an eccentric curiosity birthed of primordial earth.
Figure 1: Noir is an intriguing perfume oddity, deep and resinous with a loamy plume of botanical musk featuring harmonious notes of patchouli, green vetiver, Mysore sandalwood, orris and valerian juxtaposed with the pungent tartness of buchu leaf, black cumin, green cognac and davana. The effect is as intimate and universal as human skin with an unsettling wild animalic shadow. Figure 1: Noir was launched in 2013. The nose behind this fragrance is Roxana Villa. (fragrantica)
This is absolutely not something you can wear to school or to work, to an interview, or to the grocery store, to the mall, to the gym, to your parents' house, to the house of your partner's parents, to a bar or to a nightclub, at a restaurant, to the park, or to church (especially not to church). In fact this fragrance has no place in the modern world, by modern, I mean since the Renaissance. And it certainly had no place in the middle ages either (few fragrances had).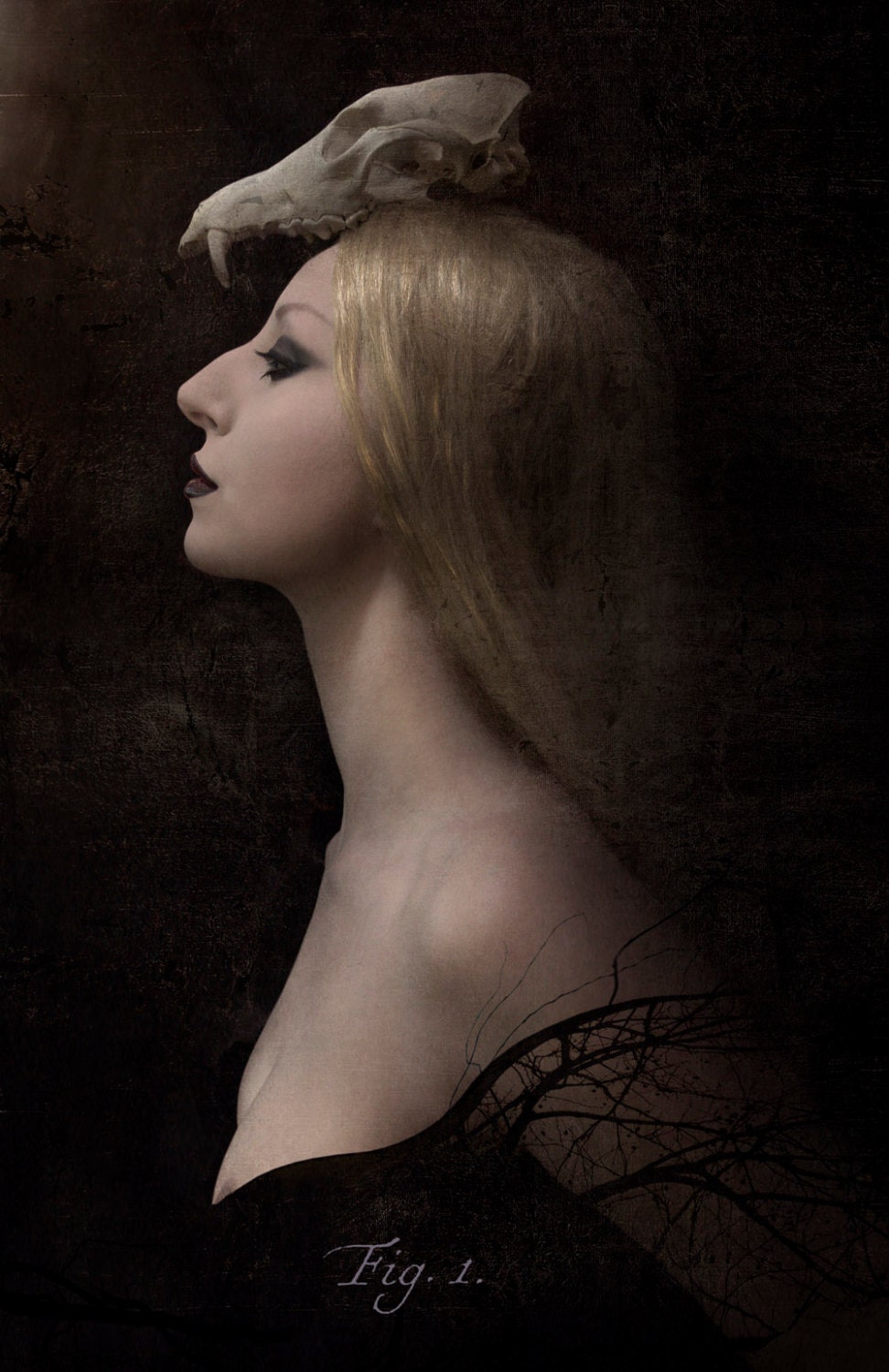 Perfume Illuminated by Artist Greg Spalenka, Model Jessica Lough
This is exactly the kind of scent a Roman emperor would have liked, like Heliogabalus. The Emperor would have liked this fragrance exactly because it would have reminded him of something that was considered ancient even then. The occasion to wear such a thing would be one of his dinners:
From panels in the ceiling such masses of flowers fell that guests were smothered before they could escape. Those that survived has set before them glass game and sweets of crystal. The menu was embroidered on the table cloth- not the mere list of the dishes, but pictures drawn with the needle, of the dishes themselves, And presently after the little jest in glass has been enjoyed you were served with camel's heels; combs torn from living cocks; platters of Nightingale tongues; ostrich brains, prepared with that garum sauce which the Sybarites invented, and which the secret is lost; there with the peas and grains of gold; beans and amber; quail peppered with pearl dust; lentils and rubies; spiders in jelly; lion's lung, served in pastry. The guests that wine overcame were carried to bedrooms. When they awoke, there starring at them were tigers and leopards- tame of course but some of the guests were stupid enough not to know it, and died of fright. (Edgar Saltus, Imperial Purple).
The fragrance fits in somewhere between the lentils with rubies and the spiders in jelly (fortunately you will not be smothered by flowers). Therefore it's perfect for Halloween and the fall in general. With all this talk of ostrich brains and lion's lung served in pastry, you might get the impression that this is an unpleasant fragrance. It is not unpleasant but it is definitely "primordial". It smells like earth and leaves and bark, incense, wet fur, wet leather, patchouli, mushrooms, amulets made from things found in the woods; feathers, bones, little wooden statuettes carved with obsidian, tied together with the wearer's own hair, little cords of black ending in small tassels, held together with turquoise beads. It isn't that strangers in the grocery store will smell you; mystical, ancient, beastly, coming towards them and run from you, fearing you will attempt to scalp them. The silage isn't strong enough for that, it's that you will feel like all the modern garish colors, and the hideous blaring sounds are offensive. You, yourself, will offend no one wearing this.